Well we had a close chase race and it came down to the last race to get a champion for driver and team. I waited in hope they would find some thing wrong with the 48 car cause he was so much faster on take offs and all around better.
I guess NASCAR didn't look close enought.lol.. So that gave me the win,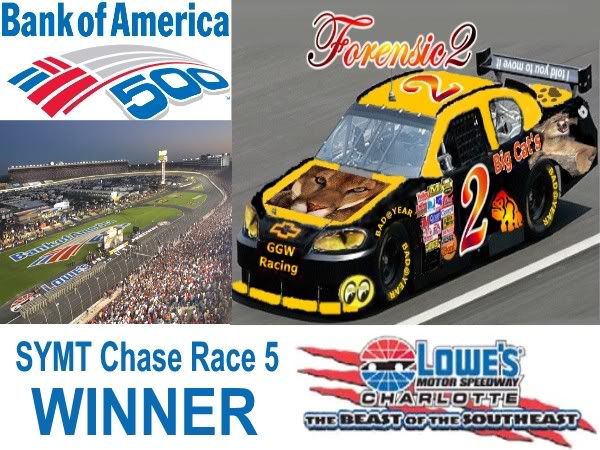 On to the Chase champion who made a strong come back to take it from CR Racing and that was SpeedBeagle her self, Both drivers gave up points to help out felow team mates during the chase. Congrads to SpeedBeagle,,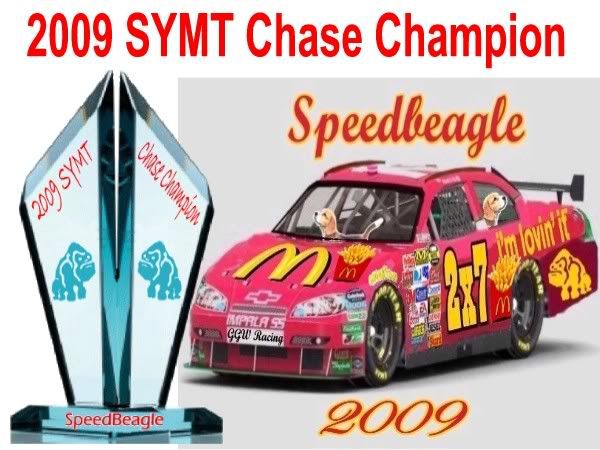 This is how we endded up in points.
The blue team just had a better chase then the red team and that means the team winners is the blue team.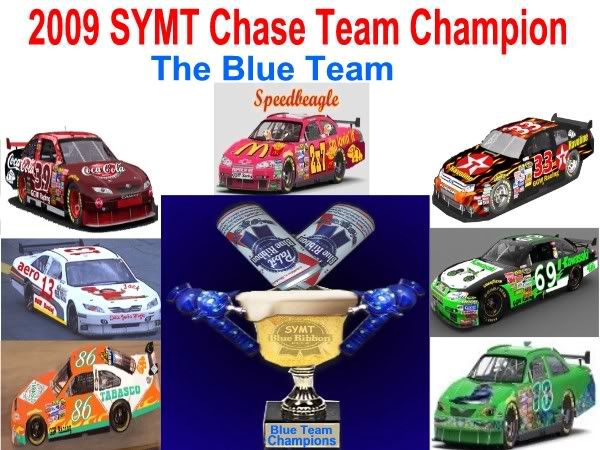 We have a few awards to give out, first off is rookie of the year and it was a tight race as well but it was Storkjrc in the end over Aero13 & Jack.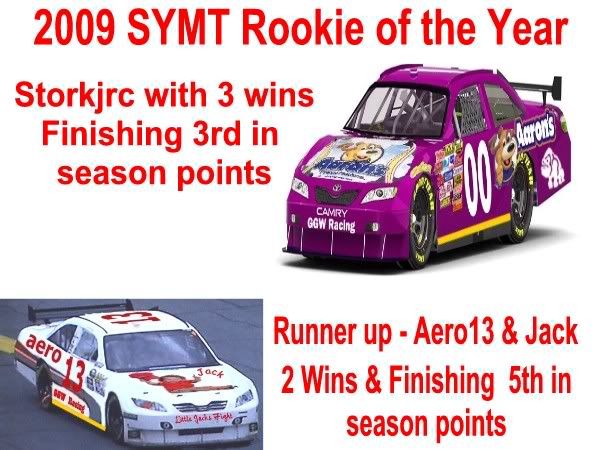 Most improved could have gone to many as well but I guess it counts in the end and CR Racing came up with the goods when it counted to make a very strong chase.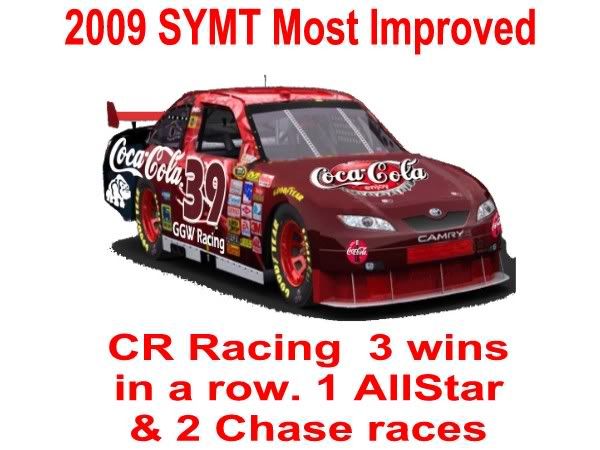 Now on to the worst grid luck award and I know many will say it was you, lol,, but this season it has to go to Gerrel with hope if she is in next season she has many wins to make up for this season.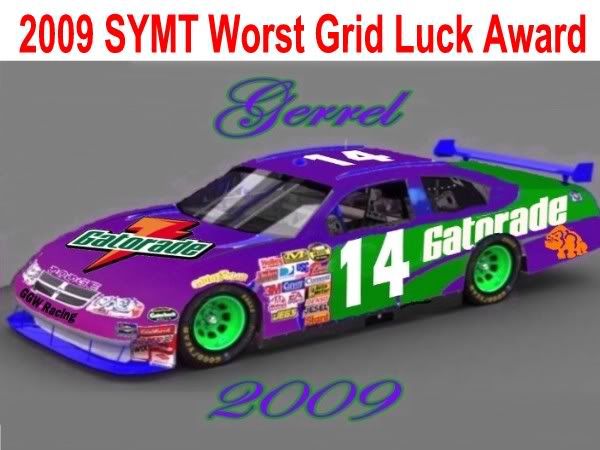 Its been fun and I would like to thank you all for giving up your time to follow along with this years season,, too bad we had to move due to Fox really taking some thing great and turning it up side down cause we lose a few.
Here is to all to have a great and safe holidays. I hope to get back into blogging my self again on NASCAR,, and GGW Racing,, With that I say head on down to Frothy's cause the first few rounds are on me,
CHEERS!!!! & God Bless..