Thanks to Tsfanpc for a great job in hosting this race for us all, and up next is Aero13. This weeks winner is on a roll with his words he has typed in a few blogs of late and showing he has as much talent as the paying nascar writers on the net or any other media outlet.
With this win he breaks out of the celler with a jump of four spots up the points chart. Congrads to Frevr3fan on the win.
This win also has put the Beagle tails wagging back in front in the championship points and yes Storkjrc I put you back in your old paint scheme.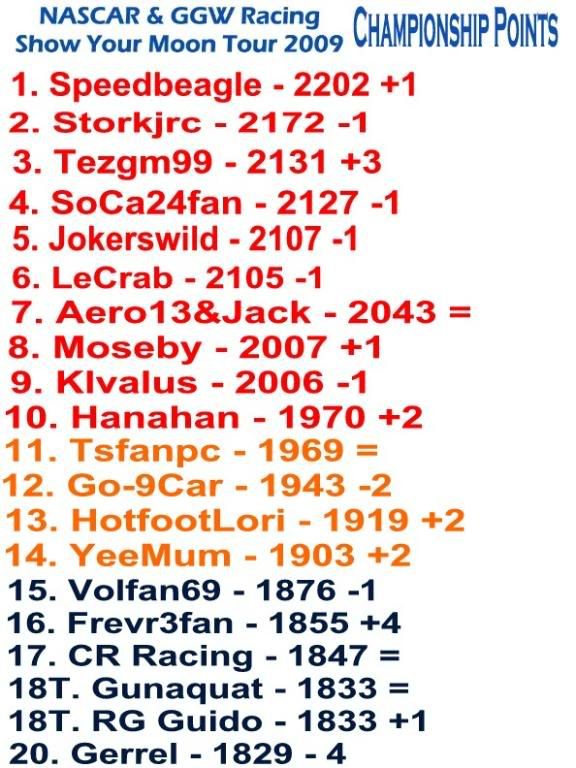 The grid has only one change to it and it is for Moseby with NFL around the corner.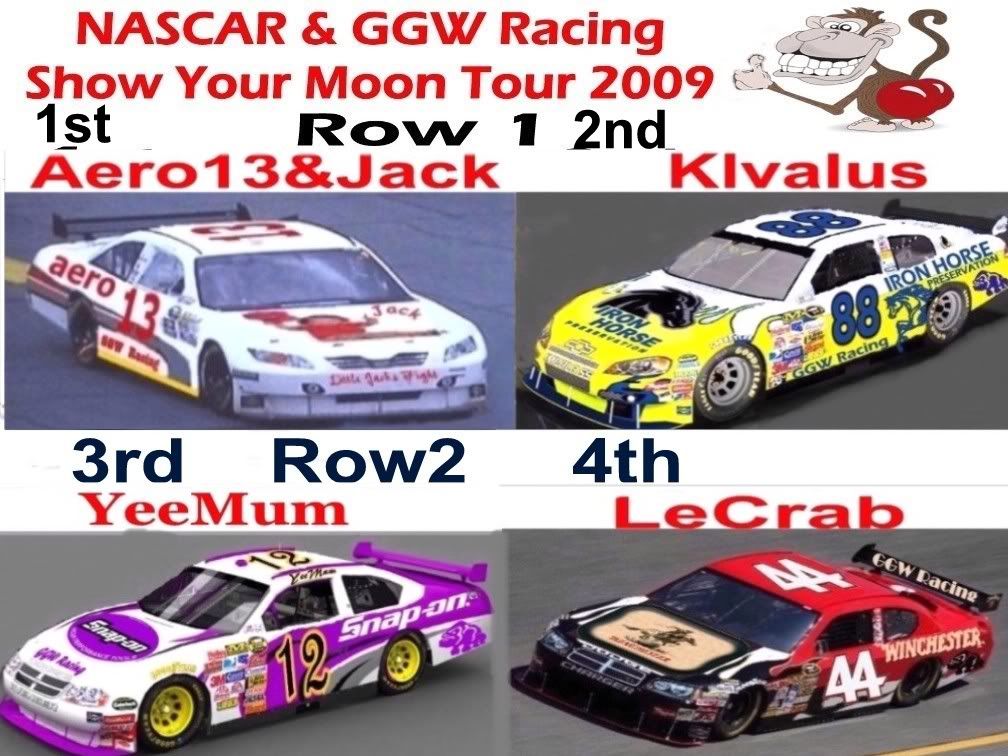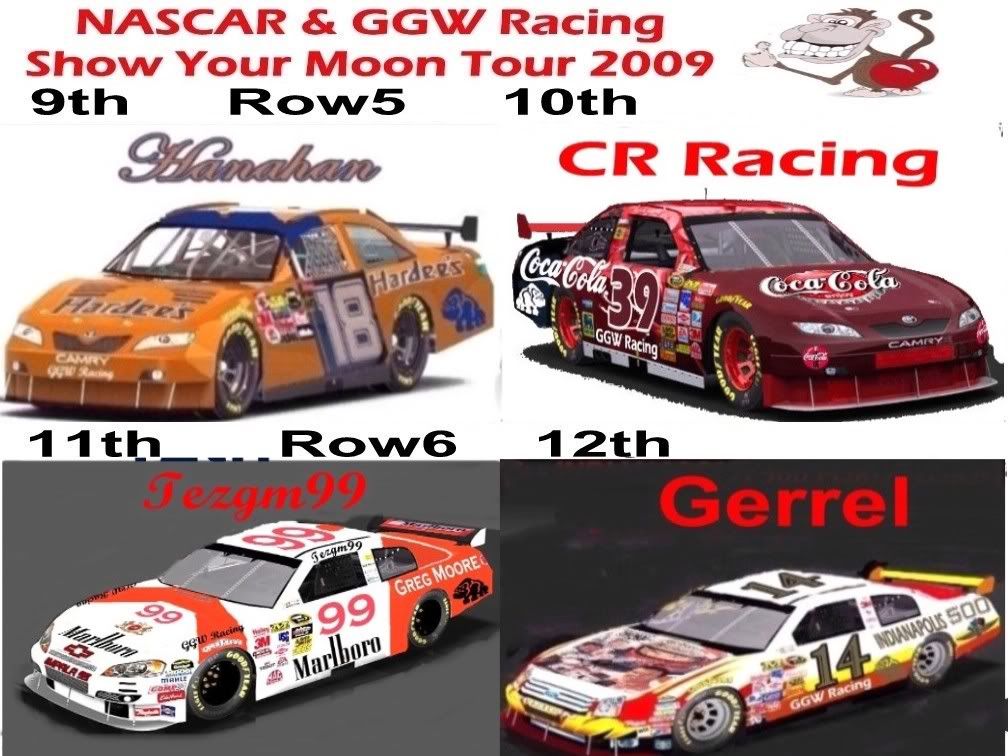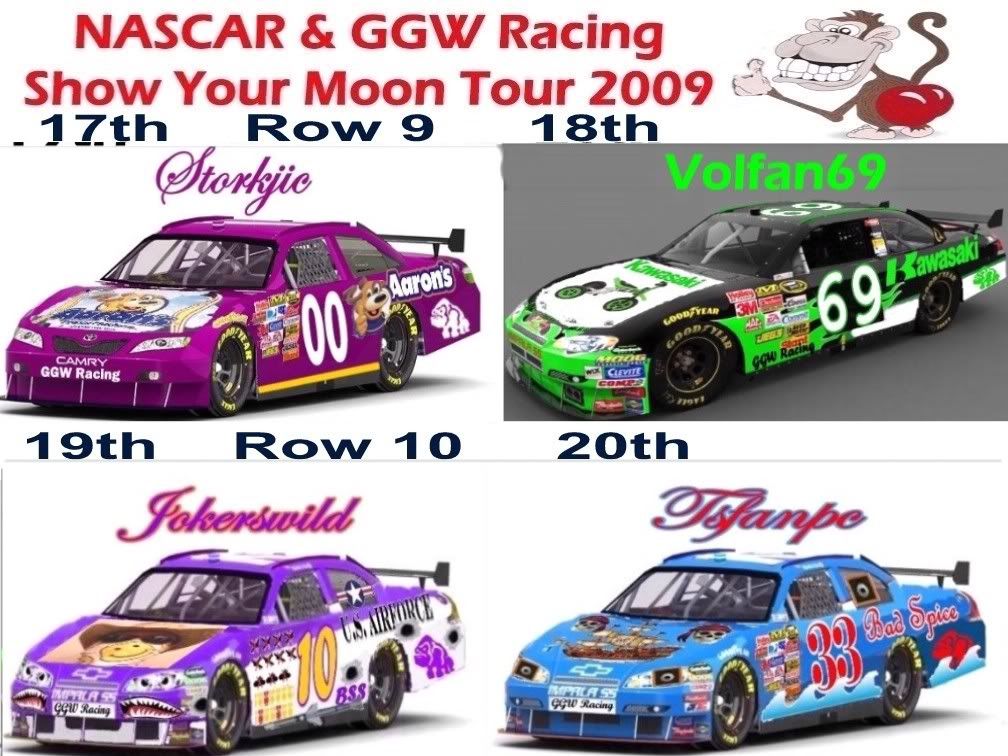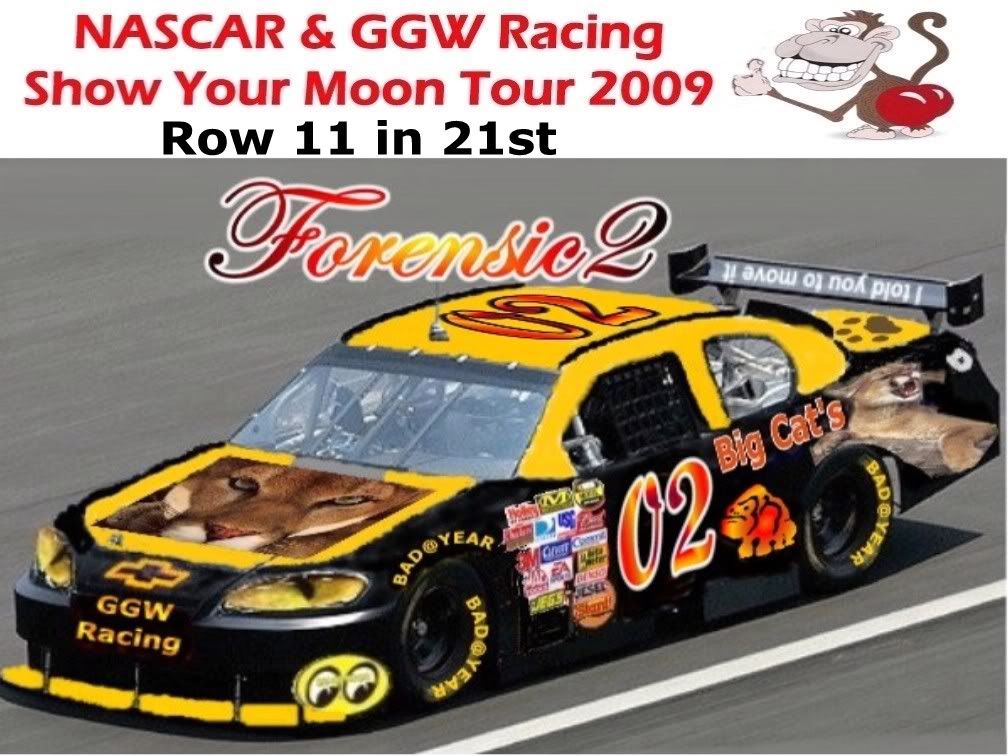 Thats it from me, Still fighting this flue bug now for five days, though I was over it on Sunday, WRONG! LOL.
Cheers2All