Jokerswild the law breaker did just that with a great post on why he loves Daytona and will lose 175 points he got for not following the directions , this in keeping to all the gray area of the SYMT rule book, I took the Mike Helton's school for being a tuff son-of-gun and we can't let you win a race Juan Montoya cause the team you drive for...lol
Ok he knows I am joking about the points being taken away but not the rest.,,, This week to host is Tsfanpc with driver Davey Allison or Ernie Ervan. Don't worry cause during the chase the driver not done will be for that race.
On to the Indy results and some one wake me up when the race is over so I can post the results. Oh it is over. It look as if Tsfanpc had this win rapped up till NASCAR said no you don't. Then it look as if Jokerswild would get another win but Jimmie Johnson said wait a minute don't forget me and won the race to gave us a first time winner this season giving her 2 wins to her career with a win last season as well. Congrads to Speedbeagle being the first Girl Power to get the checkers and who close's the gap to just 54 points to are championship leader Storkjrc.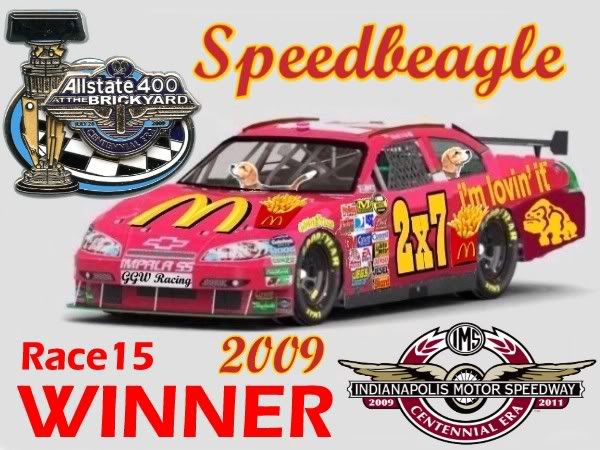 The Points race is tight comming down to just 5 more races.
The grid for Tsfanpc race is as follows with 3 new paint schemes for Storkjrc,RLGuido and a special one for Tezgm99 in honur of Greg Moore.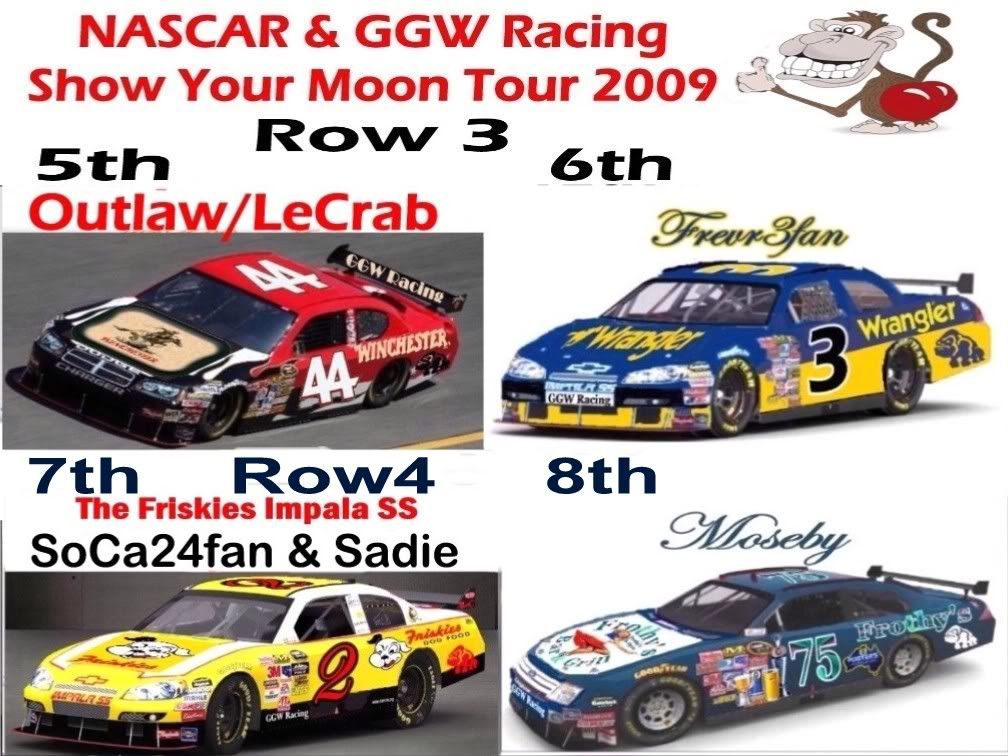 This week it's time to roll out the (( Heavy Metal 3,Rolling Stone,Coca Cola,Hoosire Tires,BSS,Cheers,GGW Racing and Don't laught I'm ahead of you )) Toyota Camry.
Here is a better pic of Tezgm99 new car, Sorry it had to be a Chevy but I don't think you would mind.lol
Thats it for me so Cheers and God bless to all.