Next up to host is YeeMum..with the Faces of Fallen Heros grid. Thanks to Klvalus for hosting a great race on Sam Hornish Jr and with her pole driver saving gas gave her the win as well. Congrads to Klvalus on the win.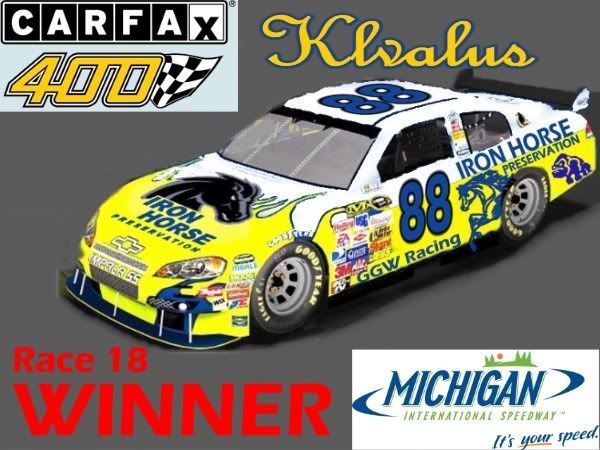 This was the worst week for drivers getting under 100 point mark with 5. It is going down to the last races on this season championship.
This weeks grid and paint schemes is following the idea of Bristol after reading HotfootLori's blog about it and with everyone having a Face of Fallen Hero. I did try to match as many of you with a hero from your state you live in but it started to take too long. It took over 6 hours as it was and I wish I had thought of it sooner.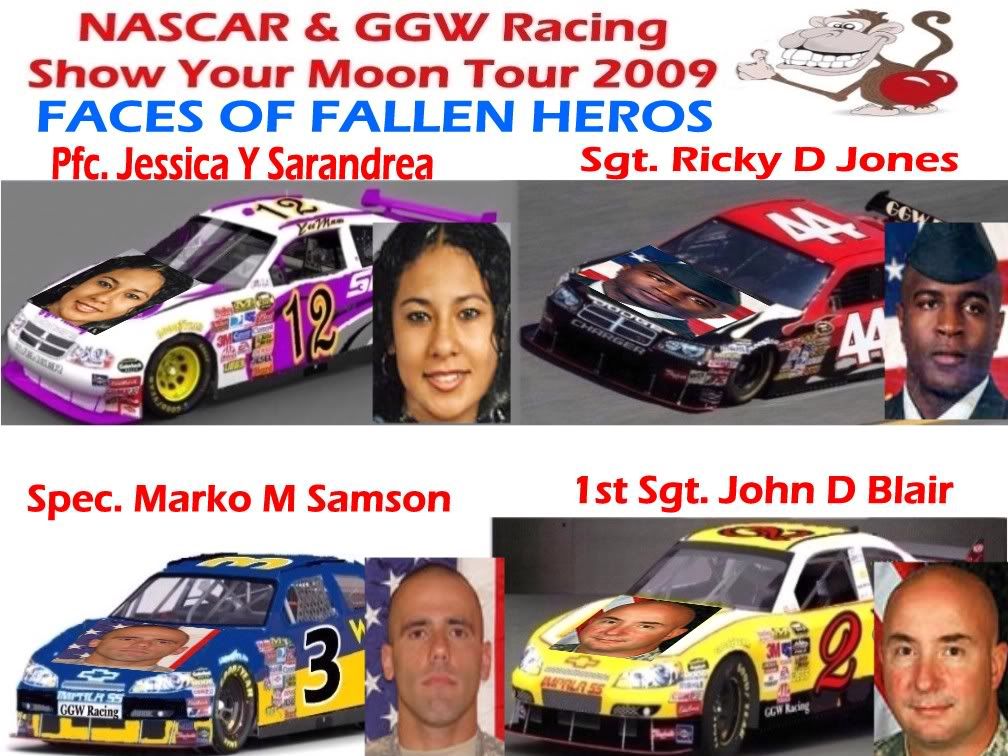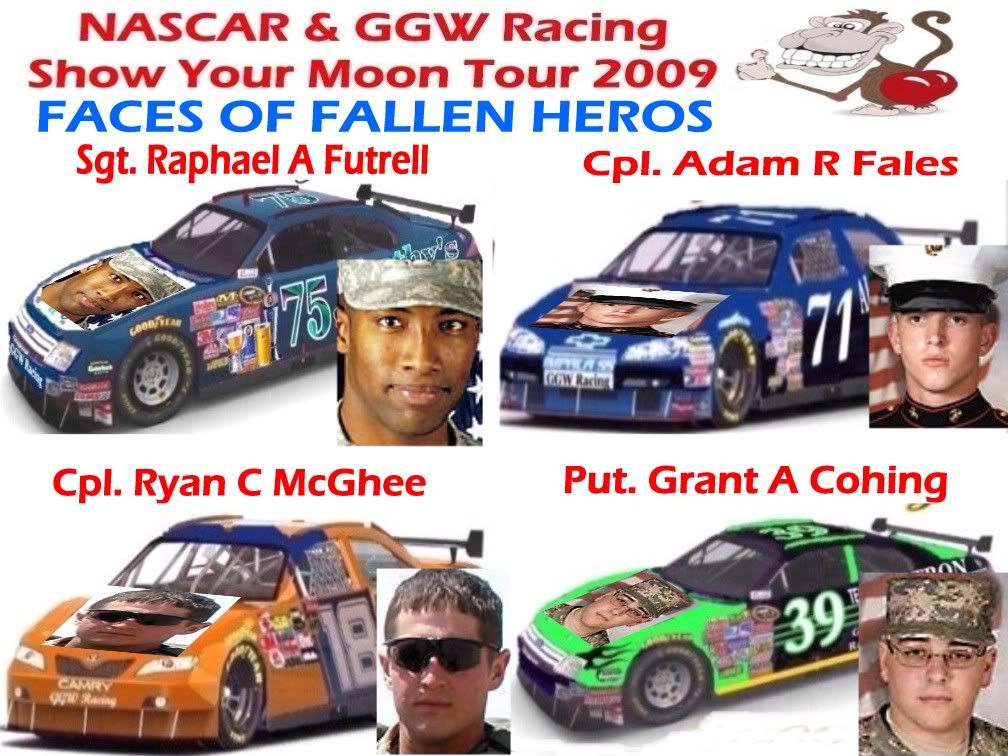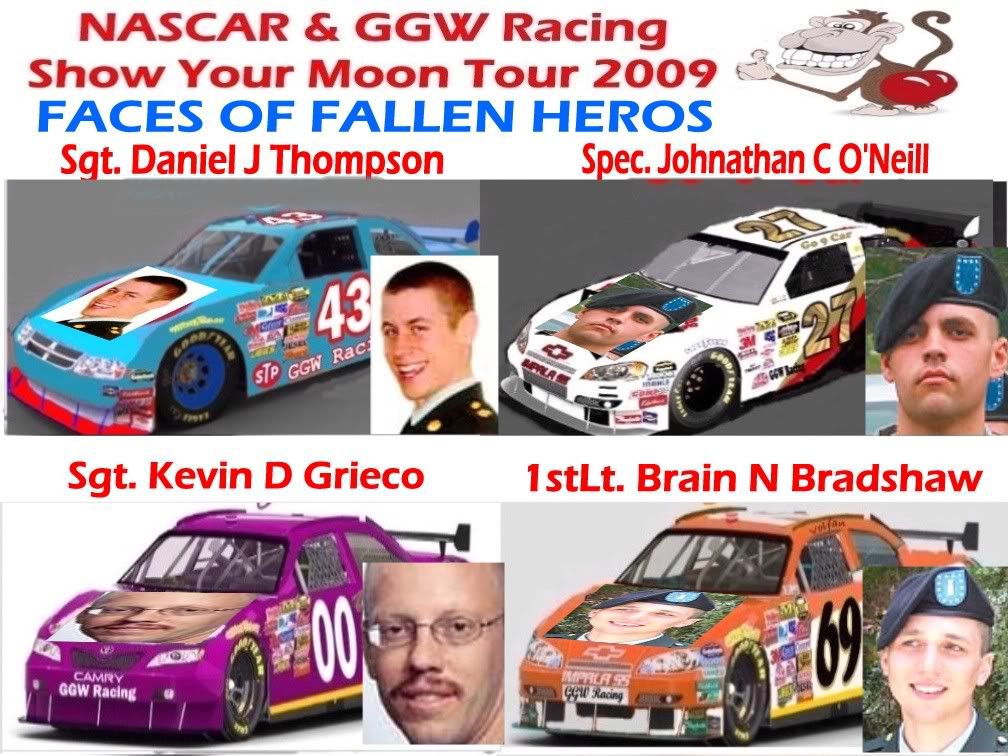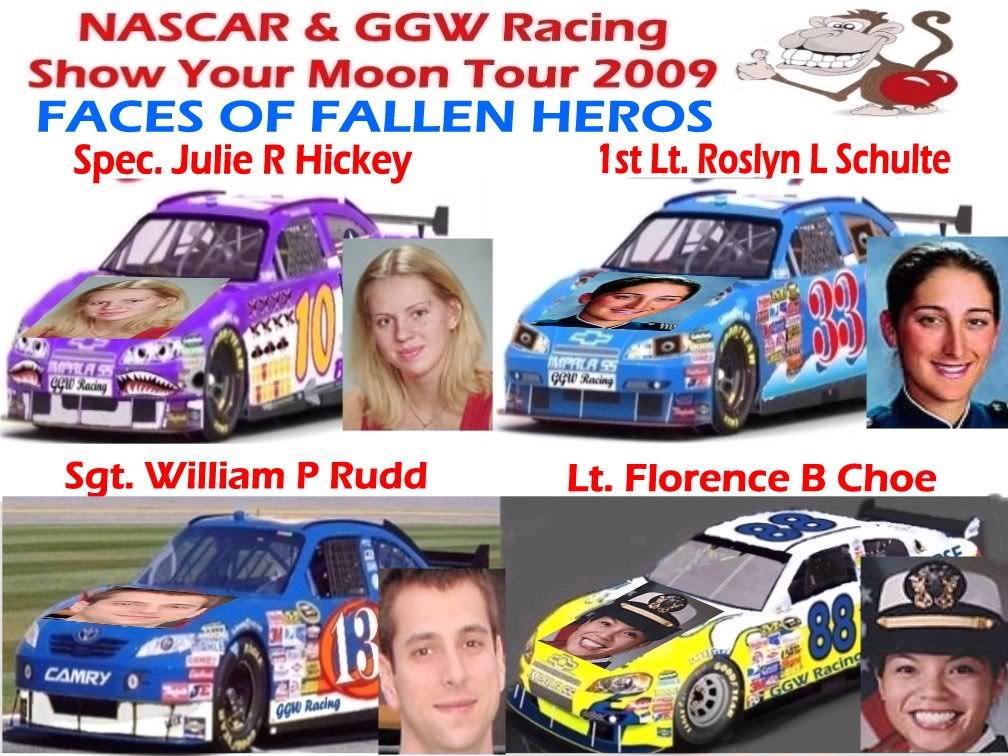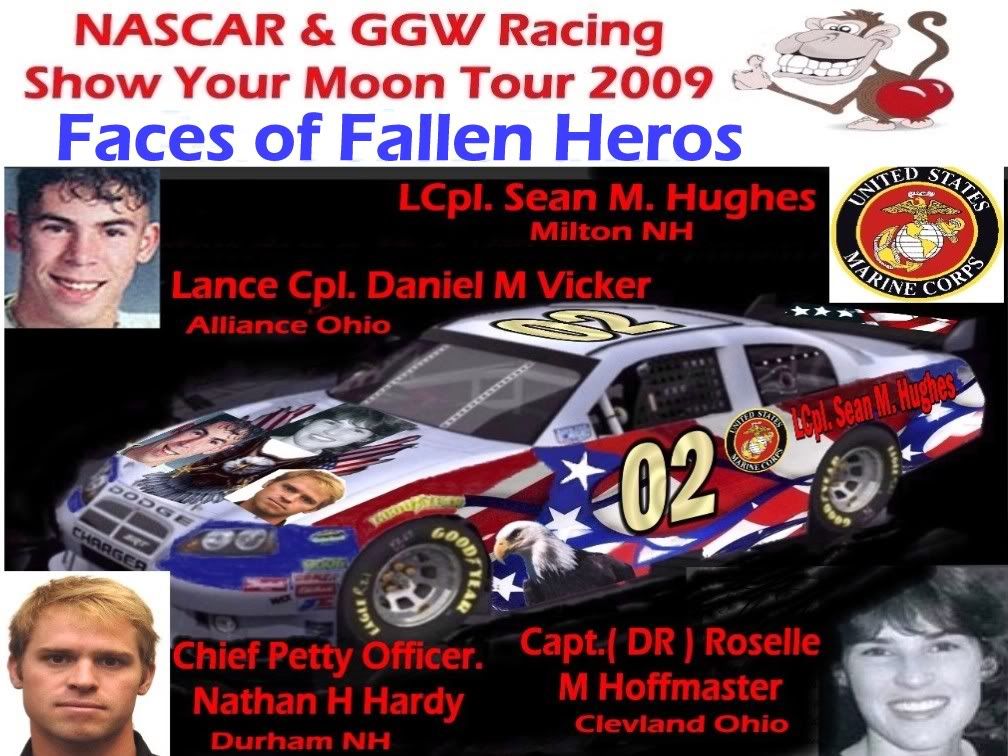 I will check on Le/crab and see if he is doing his blog on Fox or if he is still around. We will still have one more race after YeeMum to settle it.
Cheers2All