I wanted to strech this out cause we have a off week this week and to bring us back to racing next week is are own Jokerswild at Indy baby for 13 laps of tire blistering racing. Now back to this past week and Volfan69 gave us a up and close take on Sterling Marlin. Thanks for being a great host Volfan69.
Are winner was Mark Martin giving us another 2 time winner, congrads to Tezgm99 on joining the 4 drivers with 2 wins.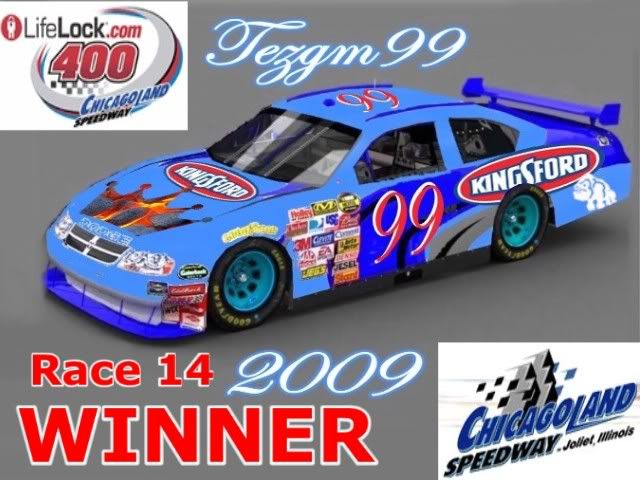 I know many things are being said about this and soon I will have a Special GGW Racing SYMT report to cover how this could have come about. All I can say is yes some have Hendrick's cars & motors left overs and some have other teams left overs.
The championship points race is very close in many spots, Storkjic keeps inching away but only needs one start & park car to bring him back to every one. Speedbeagle is lerking for that race but she has to worrie about SoCa24fan, Aero13&Jack and Tezgm99 makig it only five points seperate second place to 5th. Jokerswild slip down four with Scott Speed and Gunaquat down six spot with Sam Hornish Jr.
Next week grid is as follows.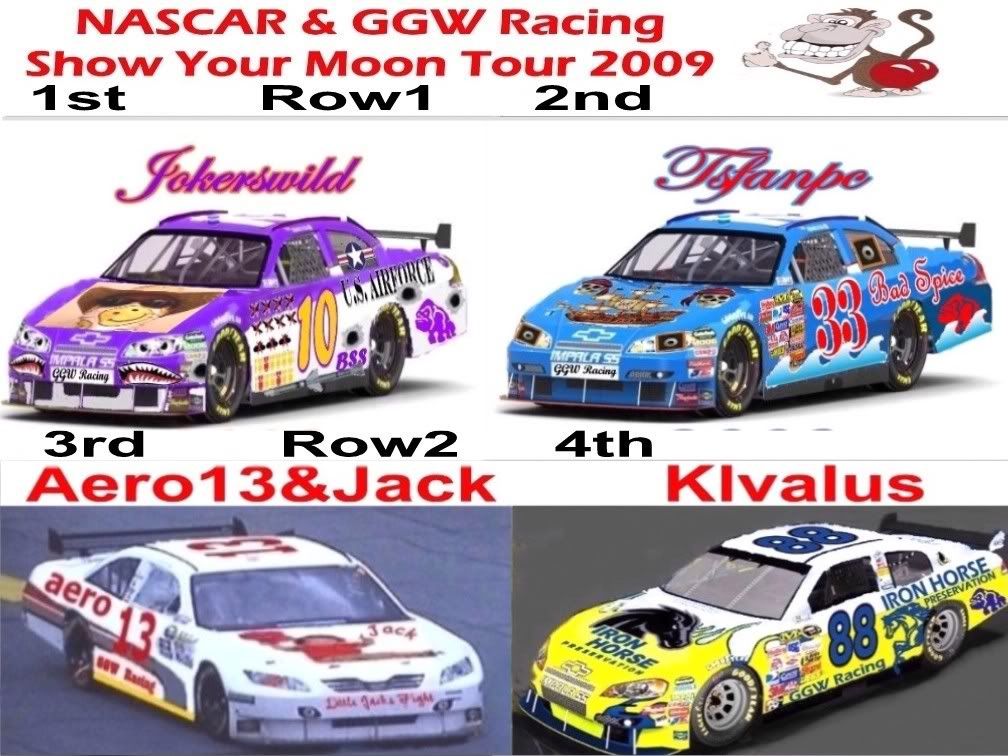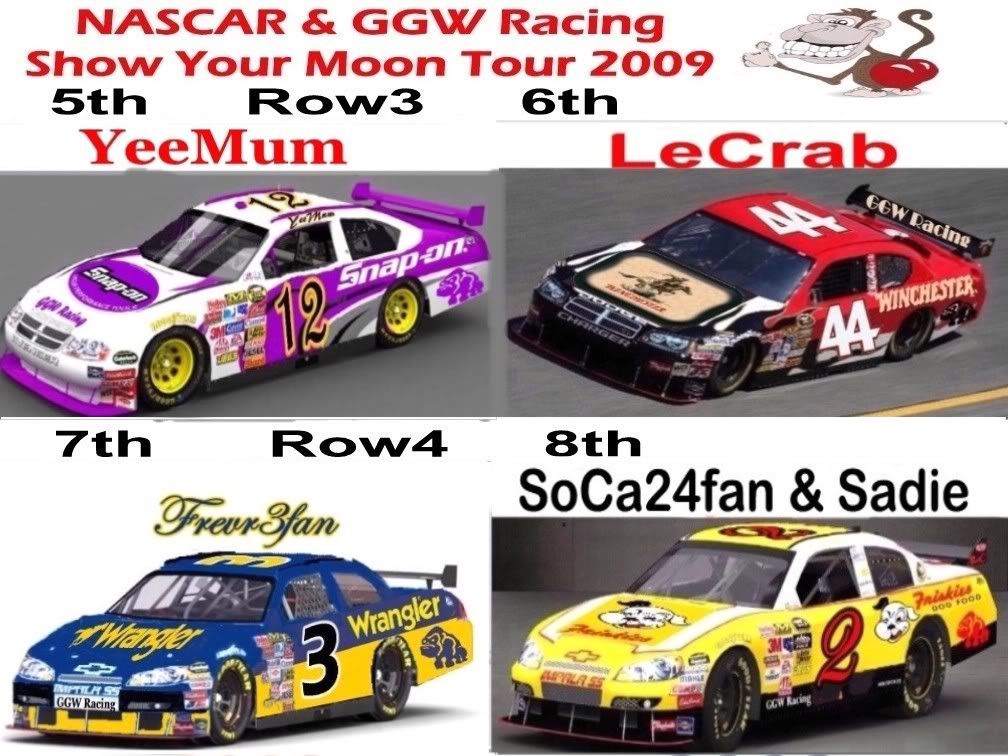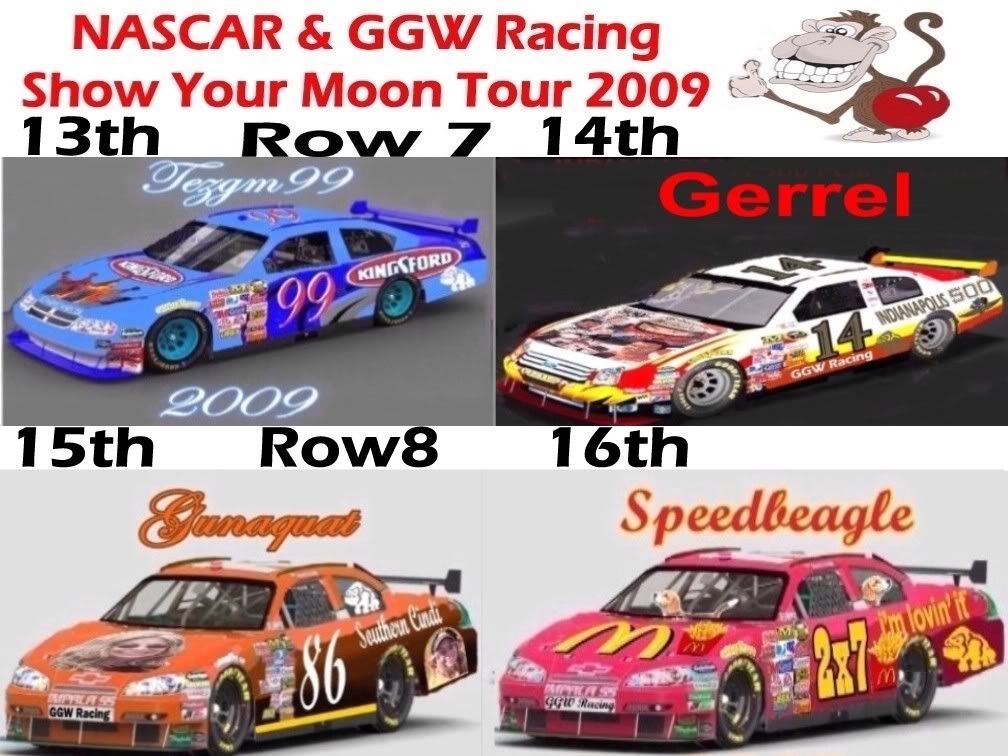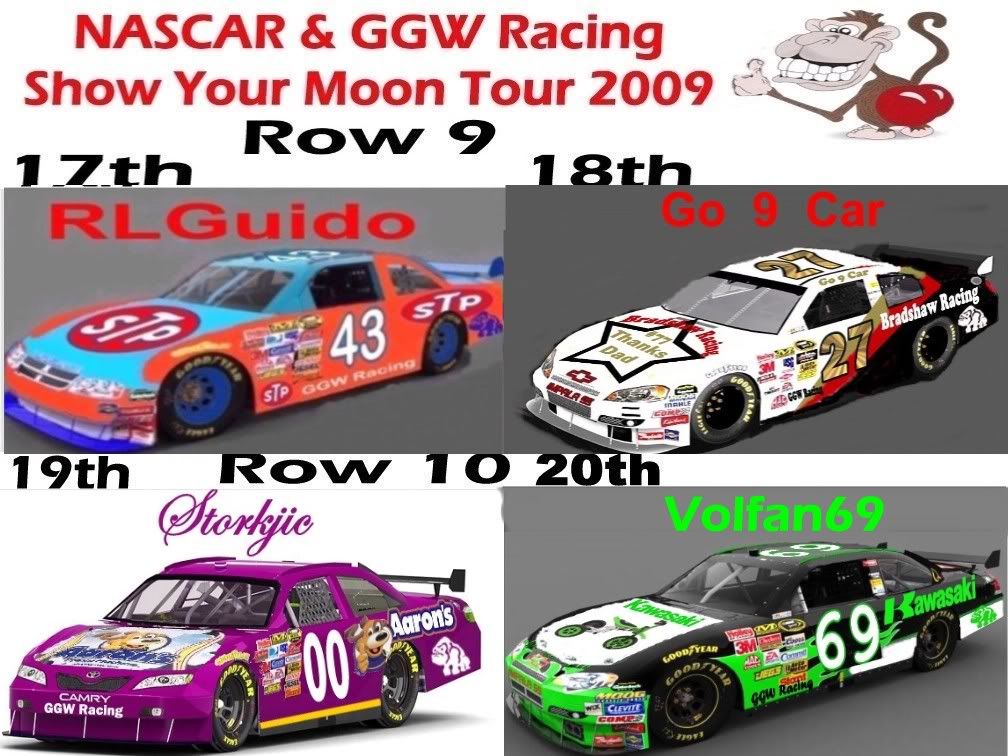 This week I am back in my first car Big Cat #02 before Fox change to this new system. This week I honor the great times we had on here and all the bloggers that have gone away from here and those who I might miss there blog thanks to the new system in place.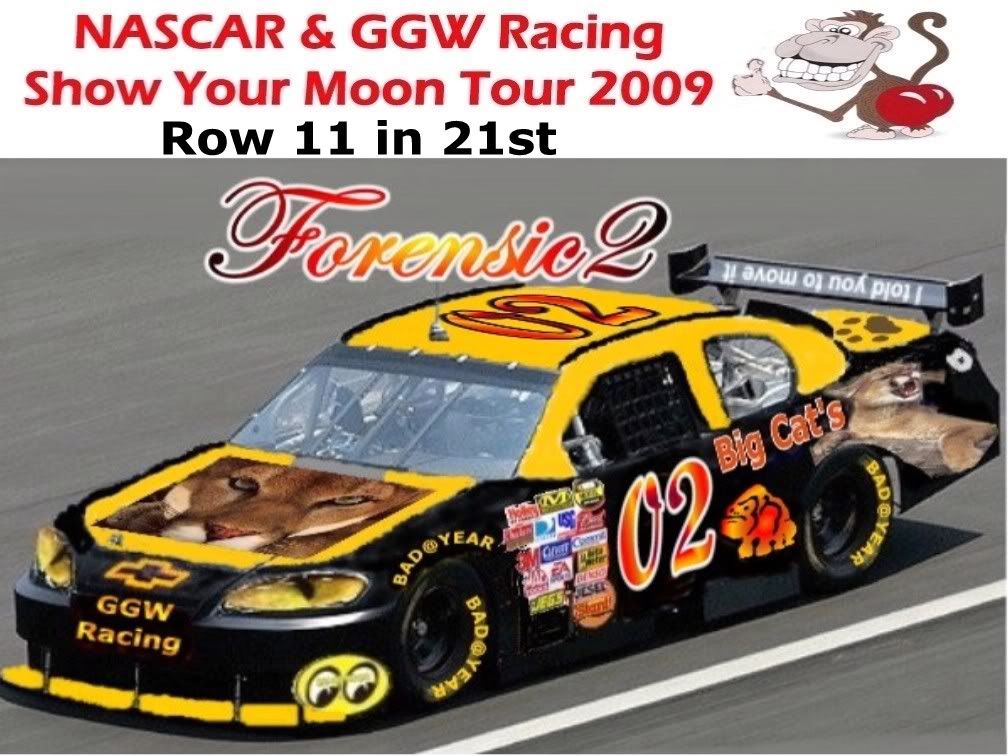 Thats it from me, Thanks to everyone for keeping this going and a special thanks to Speedbeagle who keeps getting the grid up for me and making sure I carry over the one on everyones points. :)
Cheers2All