I put this off for a few days with no NASCAR this weekend and it got a little longer but its up anyway.
The restart that decided the race I feel was the second to last with Jimmie Johnson in the lead. Denny had taken some pointers from team mate Kyle Busch on how to move the leader up and out of the way and it worked.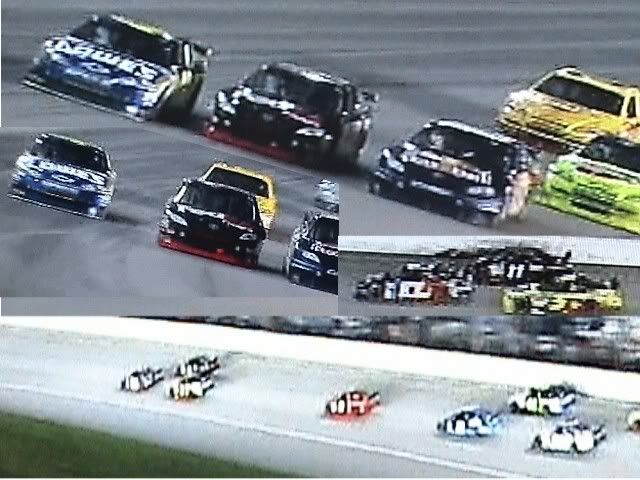 Now it was the Denny and Brian show with Mark Martin sitting and waiting for them to get in to one another and they did.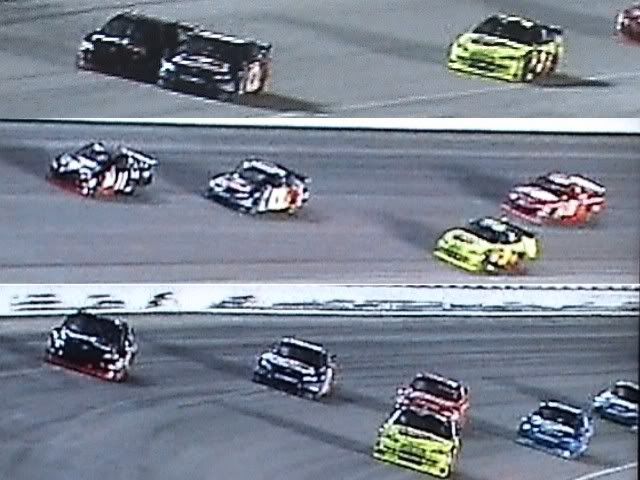 This also was the turning point for Kurt Busch to have another run in with Jimmie Johnson.
It all came about was Kurt had gotten in to Kasey and had to lift giving Johnson a great run on Kurt.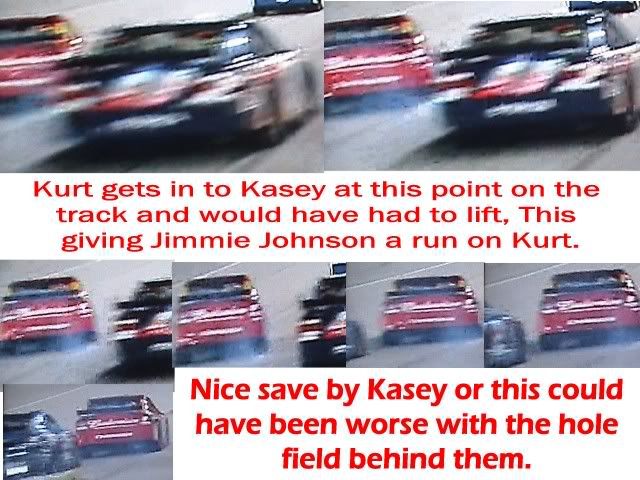 Now we see Jimmie make his move on Kurt.
Now Jimmie has more room to go even lower to make sure he clears Kurt but stays close to him, maybe to get a darft of him?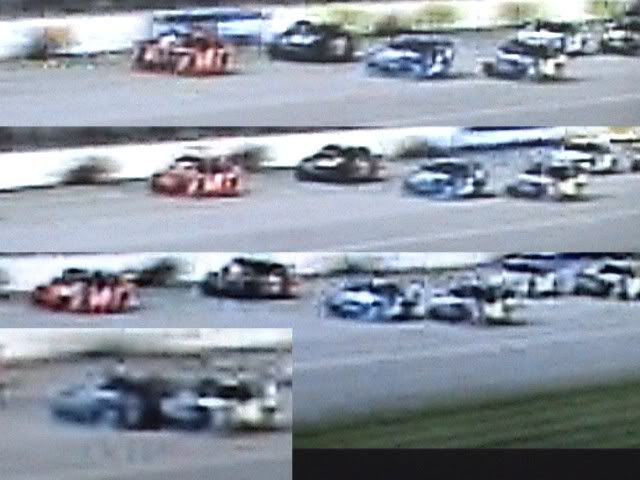 Now Brian is slidding back wards in a hurry as well.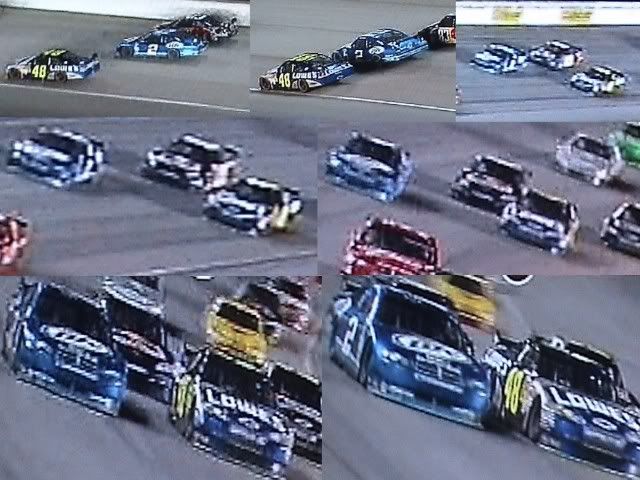 When they get to the turn Jimmie rear slids in to Kurt for the first touch frame #2 this make the front of both cars come to a second touch frame #3 and both cars going away from each other frame #4. Jimmie was lucky he didn't have a wall to stop him like Kurt had.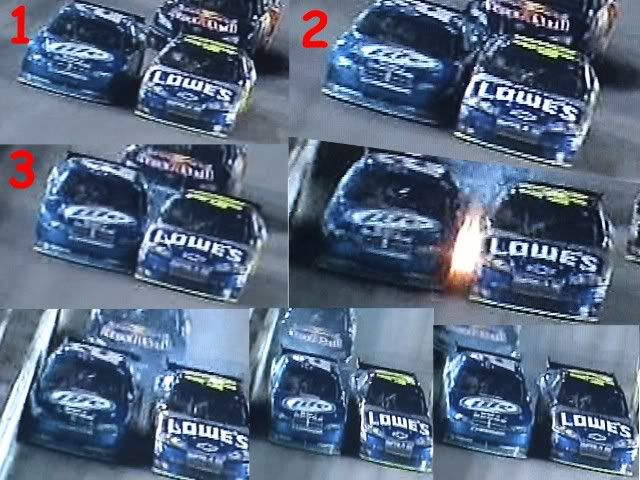 Now Kurt has had to have had enought of this 48 using him as a wall to help control his car and lets Jimmie know enought is enought.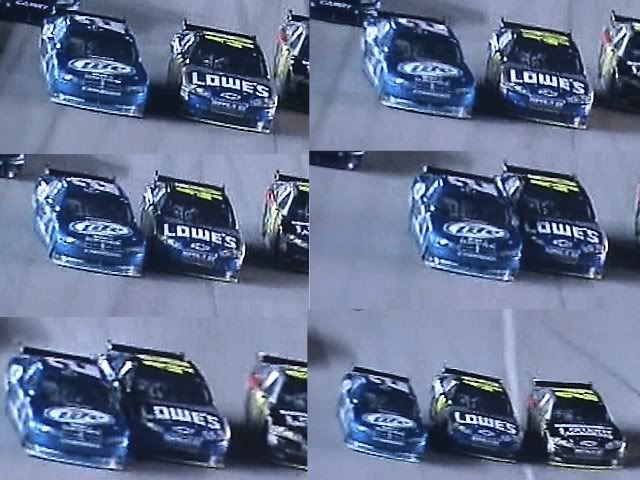 We have seen a many top drivers that should make the chase not making friends out on the race track. If it was clean racing or not you need to know you got others that will give in the give and take department during the hole race. During the chase you can't afford to have a pay back being made.
Kyle Busch and Martin Truex, Tony Stewart and Kyle Busch,, Jimmie Johnson and Kurt Busch,, Jimmie and Denny,, Dale Jr and all 43 drivers he has rub at least once this year.lol
I know I have left some out, let me know who I miss that could make it a bad chase for a driver and we still have more races to go till the chase.
Cheers2All & God bless