Don't know what happen to YeeMum and can't find LeCrab on Fox. Anyway I will take it to the end with Atlanta being the last race for the season championship. SpeedBeagle has a neat idea for us to have a chase and we have at least 4 races with SpeedBeagle,Tsfanpc,SoCa24fan and I will do one to give us 4 races.
The Bristol race results see us having a rookie showing he can win on the Super Speedways, flat miles, and in the bull ring and nows stands a lone with having 3 wins this season and doing it with his favorite driver. Congrads to Storkjrc on his 3rd win in memeroy of Sgt. Kevin D Grieco.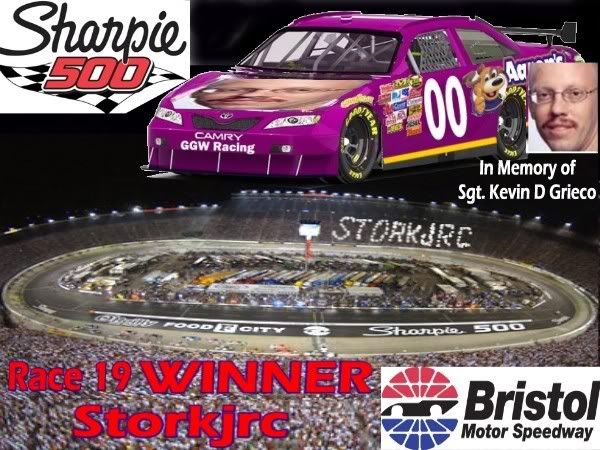 He now takes over the lead again and it has come down to the last race with the top 5 in points.
Le/Crabe is 14 points back
Tezgm99 is 36 points back
SpeedBeagle is 114 points back
Jokerswild is 144 points back
Sorry Klvalus with a win and +10 for 190 and Storkjrc to get Dave Blaney and getting 34 points you miss it by one.
The grid for Atlanta is as follows.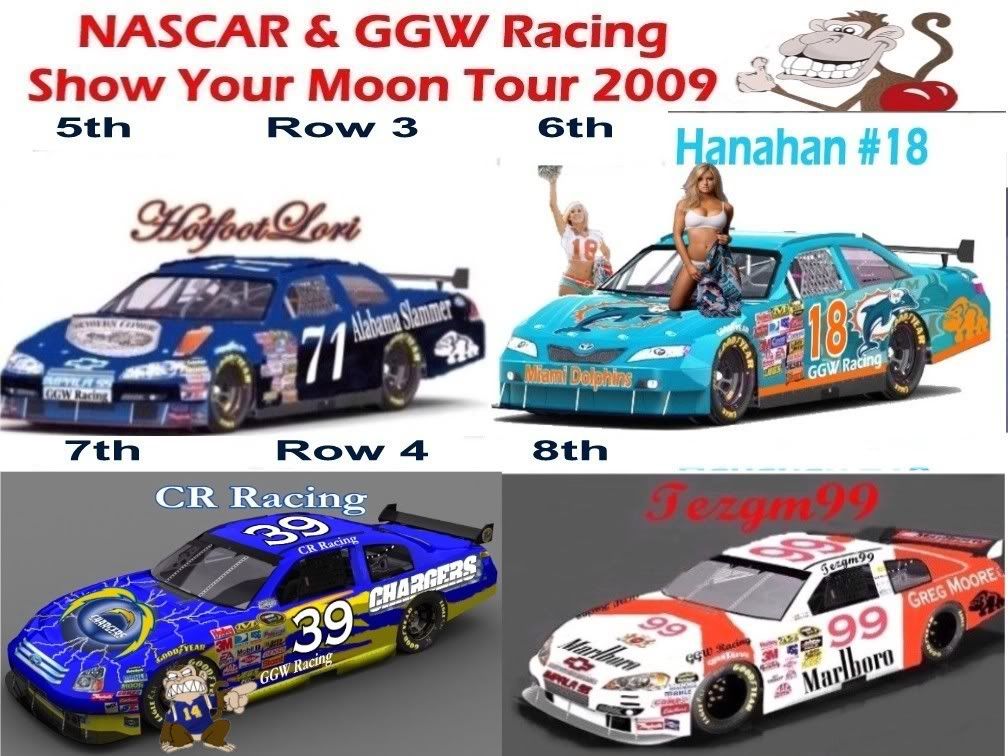 This week I am going with one of my NFL teams.
Thats it from here. Cheers2All